Hello again,
It's been about a month since I've been home. Life's been busy with working almost full-time at Safeway.
I finished the driving lessons from AMA (Alberta Motor Association) and just practicing with my mom now.
I still don't like driving very much, though.
Since Safeway can't give me full time hours and going away for school is quite expensive,
I got a second job two weeks at a Starbucks near my house.
It's been pretty confusing and overwhelming trying to remember how to make all the different drinks,
sizes, shots of espressons, pumps of flavoured syrups....etc.
It's getting better with each shift, so I'm hoping it'll keep getting easier.
My best friend, Melissa, and I have been practicing for my mom's piano recital on June 8.
We've been together for a long time, so it was hard to pick one or two for the recital.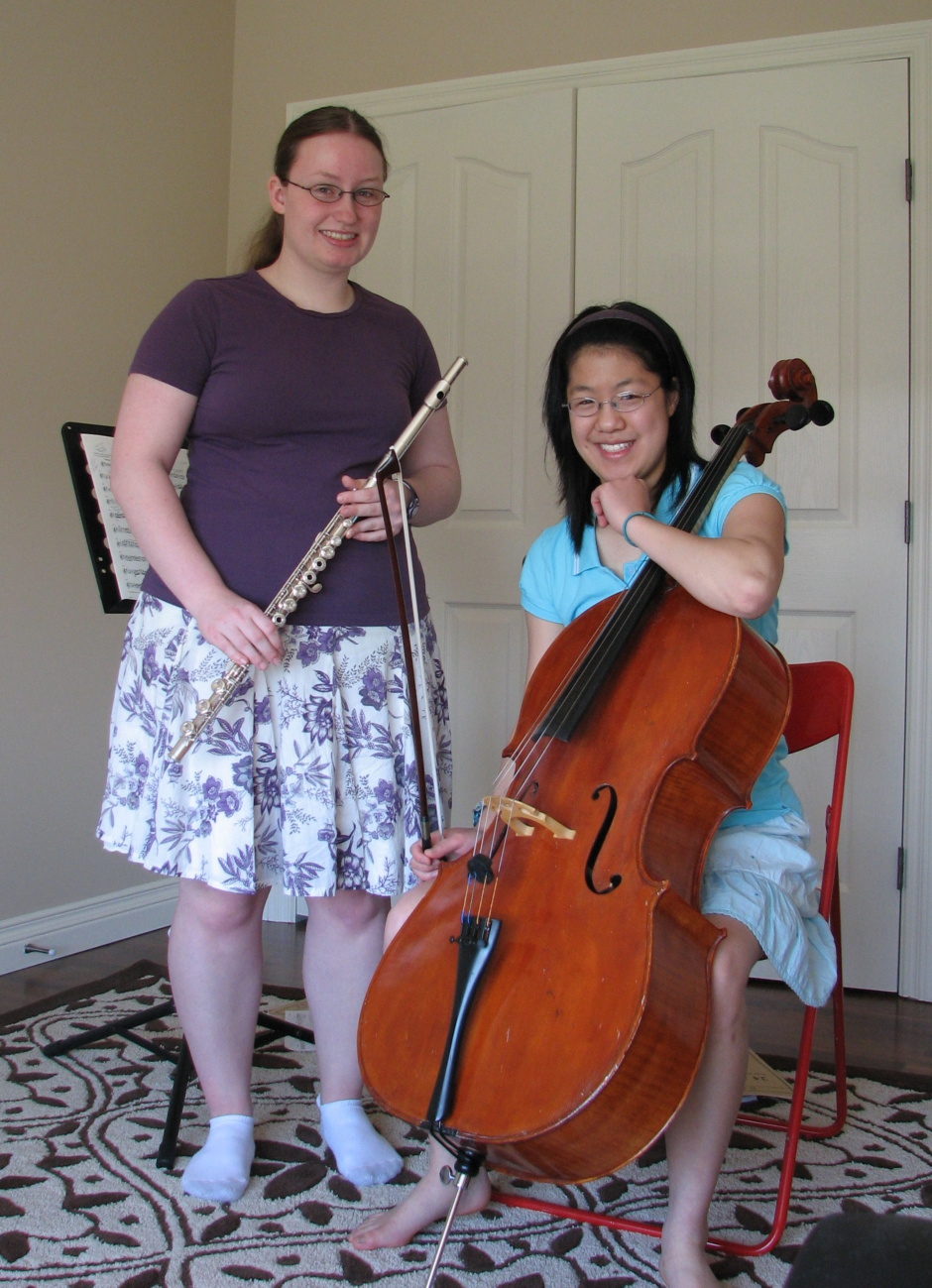 Melissa and Jeanie
In a few weeks, I'm also going to Orford, QC (an hour or two outside of Montreal) for a summer music camp.
It'll be masterclasses with my cello teacher that I study with at McGill. I'll be practicing a lot
while I'm there and meeting some old and new friends.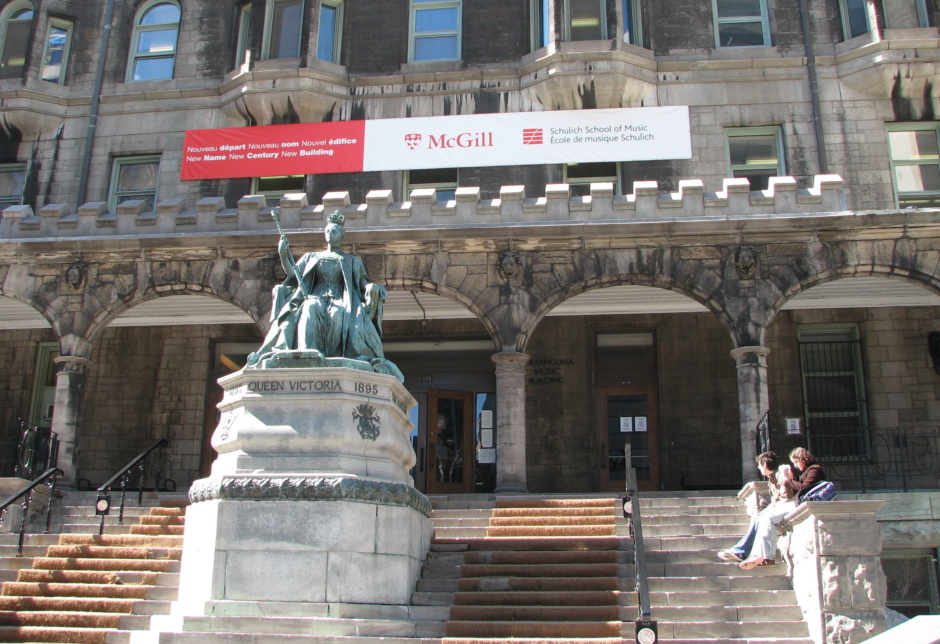 A Statue of Queen Victoria in front of Faculty of Music at McGill University, Montreal, QC
I had two days off, so I got to meet two different friends and watched an amazing movie, C
hronicles of Narnia: Prince Caspian.
That's all at the moment, so I'll update later.
Cheers,
Jeanie